Double Chocolate Fudgey Brownies
Yummy Yogurt Pops
View more "Desserts & Sweets" recipes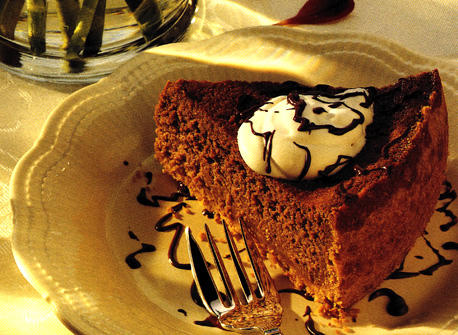 Cafe au Lait Cheesecake
Add to Calendar
09/15/2019 10:00 AM
09/15/2019 11:00 AM
America/New_York
Choose the perfect time to make this recipe
What you'll need:

2 cups (500 mL) vanilla wafer crumbs
3 tbsp (45 mL) butter, melted
2 pkgs (8 oz/250 g) Canadian Cream cheese, softened
1 1/4 cups (310 mL) sugar
1 oz (30 g) semi-sweet chocolate, melted
2 tbsp (30 mL) all-purpose flour
2 tsp (10 mL) vanilla extract
4 eggs
1 tbsp (15 mL) instant coffee granules
1 1/4 cups (310 mL) Milk
1/3 cup (80 mL) coffee-flavoured liqueur or 2 tbsp (30 mL) sugar dissolved in 1/3 cup (80 mL) strong cold coffee
Whipped 35 % cream, (optional)
Chocolate sauce (optional)

Yields: 10 servings

See full recipe: https://www.dairygoodness.ca/recipes/cafe-au-lait-cheesecake?source=calendar
Cafe au Lait Cheesecake
true
MM/DD/YYYY
anvcJoeUXzVEZwIspmZn22961
Course

Desserts & Sweets

Prep. Time

15 mins

Cooking Time

50 - 55 mins

Refrigeration Time

1 hr

Yields

10 servings
Course

Desserts & Sweets

Prep. Time

15 mins

Cooking Time

50 - 55 mins

Refrigeration Time

1 hr

Yields

10 servings
---
Ingredients
2 cups
(500 mL)
vanilla wafer crumbs
3 tbsp
(45 mL)
butter
, melted
2 pkgs
(8 oz/250 g)
Canadian Cream cheese
, softened
1 1/4 cups
(310 mL)
sugar
1 oz
(30 g)
semi-sweet chocolate
, melted
2 tbsp
(30 mL)
all-purpose flour
2 tsp
(10 mL)
vanilla extract
1 tbsp
(15 mL)
instant coffee granules
1/3 cup
(80 mL)
coffee-flavoured liqueur
or
2 tbsp
(30 mL)
sugar dissolved in 1/3 cup (80 mL) strong cold coffee
Whipped
35 % cream
, (optional)
Chocolate sauce (optional)
Preparation
Combine wafer crumbs and butter. Press over bottom and 2 inches (5 cm) up the side of 9-inch (23 cm) springform pan; set aside.
In large mixer bowl beat Canadian Cream cheese until smooth. Gradually beat in sugar, melted chocolate, flour and vanilla extract. Add eggs, one at a time, beating well after each addition.
Dissolve instant coffee in milk; stir milk mixture and liqueur into Cream cheese mixture. Pour into prepared crust; set on jelly roll pan.
Bake in preheated 375 °F (190 °C) oven 50 to 55 min or until set. Cool; chill. To serve, top with whipped cream and chocolate sauce, if desired.