---
Canadian Cheese Repertoire
Explore the world of Canadian cheese – made from 100% Canadian milk. From Blue cheese to Tomme, our Canadian Cheese Repertoire showcases irresistible cheeses for every taste.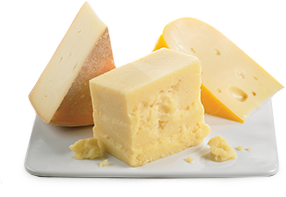 Tomme
Tomme is a magnificent way to introduce the beginner to cheeses with more complexity and character, but all cheese enthusiasts will enjoy Tomme.
Soft
Soft cheeses are known for their lush texture, smooth and creamy flavour, and interiors that are not pressed nor cooked.
Fromagerie Perron
Built on high-quality standards, the mission of the Fromagerie Perron has always been about producing exceptional cheeses. Founded by Adélard Perron in 1890, and currently presided over by...