---
Canadian Cheese Repertoire
Explore the world of Canadian cheese – made from 100% Canadian milk. From Blue cheese to Tomme, our Canadian Cheese Repertoire showcases irresistible cheeses for every taste.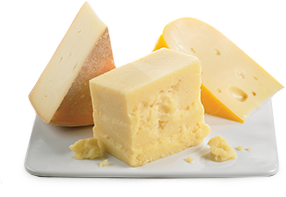 Brick
Authentically North American. It is said that the name comes from the fact that bricks were used to press the cheese.
Semi-soft
The vast variety and versatility of Canadian Semi-soft cheeses make them perfect for those just discovering and developing a taste for cheese, as well as for the adventurous and experienced cheese...
Local Dairy - La Vaquita
For over 20 years, customers have trusted La Vaquita to provide the most natural and fresh dairy and cheese products for their Latin American cooking needs. Produced in the Ingersoll, Ontario...