---
Canadian Cheese Repertoire
Explore the world of Canadian cheese – made from 100% Canadian milk. From Blue cheese to Tomme, our Canadian Cheese Repertoire showcases irresistible cheeses for every taste.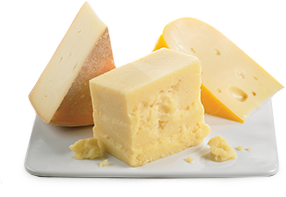 Bocconcini
This pretty Italian word essentially means "small mouthfuls" or "little bites", which is the perfect way to describe these delicious egg-sized balls. Bocconcini are available in smaller sizes, and...
Fresh
While the word "fresh" refers to a mode of manufacturing, it could equally be used to describe the taste and texture of Fresh cheeses.
The Village Cheese Company
The Village Cheese Company is a small, family-owned business that takes great pride in making artisan cheese. Using natural ingredients only, their cheese is made with local whole milk from the...