---
Canadian Cheese Repertoire
Explore the world of Canadian cheese – made from 100% Canadian milk. From Blue cheese to Tomme, our Canadian Cheese Repertoire showcases irresistible cheeses for every taste.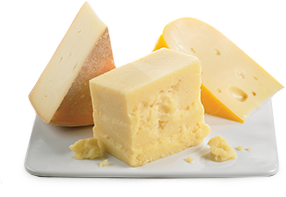 Mascarpone
Making this cheese is apparently so simple that many people prepare their own Mascarpone at home. This buttery-rich and creamy cheese is great simply topped with fruit or embellished by other...
Soft
Soft cheeses are known for their lush texture, smooth and creamy flavour, and interiors that are not pressed nor cooked.
Fromagerie St-Fidèle
The Fromagerie St-Fidèle, located in the beautiful region of Charlevoix with superb views of the St. Lawrence River, offers cheeses that are the product of 100 years of know-how and with...