---
Canadian Cheese Repertoire
Explore the world of Canadian cheese – made from 100% Canadian milk. From Blue cheese to Tomme, our Canadian Cheese Repertoire showcases irresistible cheeses for every taste.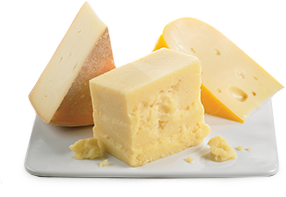 Tomme
Tomme is a magnificent way to introduce the beginner to cheeses with more complexity and character, but all cheese enthusiasts will enjoy Tomme.
Fresh
While the word "fresh" refers to a mode of manufacturing, it could equally be used to describe the taste and texture of Fresh cheeses.
Fromagerie des Grondines
The cheeses from Fromagerie des Grondines are made from the milk of their own herd of cows - mostly Brown Swiss. The three owners are committed to producing handcrafted cheeses and giving each one...