---
Canadian Cheese Repertoire
Explore the world of Canadian cheese – made from 100% Canadian milk. From Blue cheese to Tomme, our Canadian Cheese Repertoire showcases irresistible cheeses for every taste.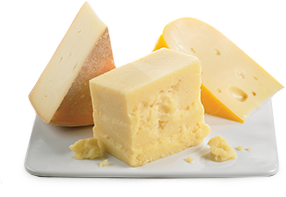 Bocconcini
This pretty Italian word essentially means "small mouthfuls" or "little bites", which is the perfect way to describe these delicious egg-sized balls. Bocconcini are available in smaller sizes, and...
Soft
Soft cheeses are known for their lush texture, smooth and creamy flavour, and interiors that are not pressed nor cooked.
St-Albert Cheese Co-op
Every year, hundreds of thousands of visitors stop by the St-Albert shop to buy delicious cheeses and local products. In 2013, the St-Albert Co-op was destroyed by a devastating fire. In 2014, as...