---
Canadian Cheese Repertoire
Explore the world of Canadian cheese – made from 100% Canadian milk. From Blue cheese to Tomme, our Canadian Cheese Repertoire showcases irresistible cheeses for every taste.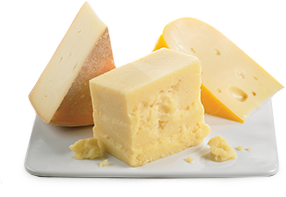 Blend
Combining 2 or more cheeses together results in a new class or family of cheese known as a Blend. In a Blend, the individual characters of each cheese are present, yet they also unite to create...
Semi-soft
The vast variety and versatility of Canadian Semi-soft cheeses make them perfect for those just discovering and developing a taste for cheese, as well as for the adventurous and experienced cheese...
Crystal Springs Cheese
Crystal Springs Cheese has been in business for over 25 years. Their primary product is Feta cheese, which is produced for distribution from coast to coast. Situated in Lethbridge County, Alberta,...