---
Canadian Cheese Repertoire
Explore the world of Canadian cheese – made from 100% Canadian milk. From Blue cheese to Tomme, our Canadian Cheese Repertoire showcases irresistible cheeses for every taste.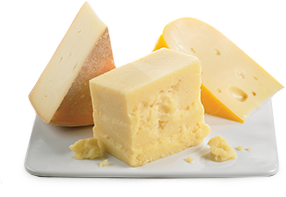 Cream Cheese
Cream Cheese is super-smooth, spreads fabulously and adapts perfectly with many flavours - salty or sweet. Enjoy from morning to night - from topping bagels to filling cheesecakes!
Fresh
While the word "fresh" refers to a mode of manufacturing, it could equally be used to describe the taste and texture of Fresh cheeses.
Terroir Cheese Ltd.
Located in the North Okanagan/Shuswap area of British Columbia, Terroir Cheese is a producer of premium local artisan cheese.