---
Canadian Cheese Repertoire
Explore the world of Canadian cheese – made from 100% Canadian milk. From Blue cheese to Tomme, our Canadian Cheese Repertoire showcases irresistible cheeses for every taste.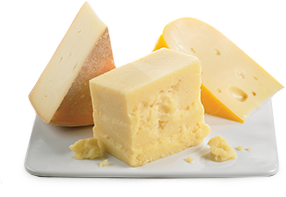 Raclette
The word Raclette comes from the French "racler", which means "to scrape". Of Swiss origin, Raclette is both the name of a cheese and a dish, where melted Raclette tops boiled potatoes, bread and...
Fresh
While the word "fresh" refers to a mode of manufacturing, it could equally be used to describe the taste and texture of Fresh cheeses.
Glen Echo Fine Foods Inc. - Social Club Artisan Foods
Glen Echo Fine Foods, supplier of Canada's finest foods, specializes in cheese from all over the world, and has a large selection of specialty and high-quality cheeses regularly in stock.