---
Canadian Cheese Repertoire
Explore the world of Canadian cheese – made from 100% Canadian milk. From Blue cheese to Tomme, our Canadian Cheese Repertoire showcases irresistible cheeses for every taste.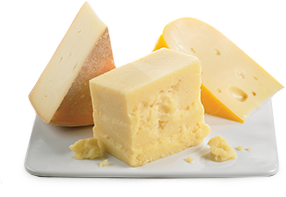 Cottage
An authentically North American cheese, Cottage cheese is refreshing, usually velvety in texture and has the wholesome and slightly sweet taste of milk.
Fresh
While the word "fresh" refers to a mode of manufacturing, it could equally be used to describe the taste and texture of Fresh cheeses.
Crystal Springs Cheese
Crystal Springs Cheese has been in business for over 25 years. Their primary product is Feta cheese, which is produced for distribution from coast to coast. Situated in Lethbridge County, Alberta,...