---
Canadian Cheese Repertoire
Explore the world of Canadian cheese – made from 100% Canadian milk. From Blue cheese to Tomme, our Canadian Cheese Repertoire showcases irresistible cheeses for every taste.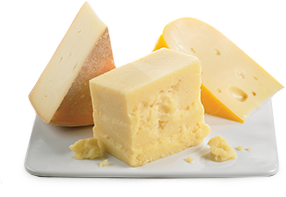 Tomme
Tomme is a magnificent way to introduce the beginner to cheeses with more complexity and character, but all cheese enthusiasts will enjoy Tomme.
Fresh
While the word "fresh" refers to a mode of manufacturing, it could equally be used to describe the taste and texture of Fresh cheeses.
Arla Foods - Castello
Castello was founded over 50 years ago. Inspired by cheesemonger Rasmus Tholstrup and his unique cheese-making philosophy, new cheeses, dozens of varieties, intriguing flavours & unusual...