---
Canadian Cheese Repertoire
Explore the world of Canadian cheese – made from 100% Canadian milk. From Blue cheese to Tomme, our Canadian Cheese Repertoire showcases irresistible cheeses for every taste.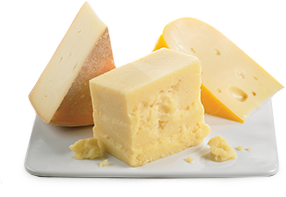 Brick
Authentically North American. It is said that the name comes from the fact that bricks were used to press the cheese.
Fresh
While the word "fresh" refers to a mode of manufacturing, it could equally be used to describe the taste and texture of Fresh cheeses.
Upper Bench Estate Winery
Located just outside Penticton, at the gateway to the Naramata Bench, Upper Bench offers a unique opportunity to experience two of their passions: wine and cheese. Their dedicated vineyard crew...