---
Canadian Cheese Repertoire
Explore the world of Canadian cheese – made from 100% Canadian milk. From Blue cheese to Tomme, our Canadian Cheese Repertoire showcases irresistible cheeses for every taste.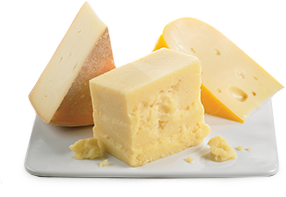 Queso Fresco
Queso Fresco, sometimes called Queso Blanco, is a white, slightly salty cheese used in Mexican cuisine, that means "fresh cheese".
Hard
Did you know Canadian Parmesan is covered with one very hard rind. How hard? According to both cheese and ballistics experts, it is practically bulletproof!
Fromagerie Médard
Normand Côté is the fifth-generation owner of the Domaine de la Rivière farm. He and his life partner, Madeleine Boivin, proudly craft their farm cheeses at the Fromagerie Médard - produced...