---
Canadian Cheese Repertoire
Explore the world of Canadian cheese – made from 100% Canadian milk. From Blue cheese to Tomme, our Canadian Cheese Repertoire showcases irresistible cheeses for every taste.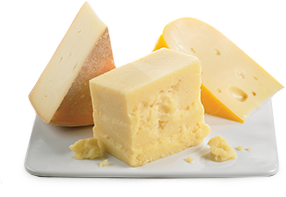 Mozzarella
Mozzarella is a rindless, Semi-soft pasta filata cheese. The name comes from the Italian verb "mozzare", which means "to cut".
Soft
Soft cheeses are known for their lush texture, smooth and creamy flavour, and interiors that are not pressed nor cooked.
Arla Foods - Apetina
Arla Foods is a cooperative owned by dairy farmers. Their ethos stresses that members work together to continually create something stronger and better, which ultimately benefits farm owners....