---
Canadian Cheese Repertoire
Explore the world of Canadian cheese – made from 100% Canadian milk. From Blue cheese to Tomme, our Canadian Cheese Repertoire showcases irresistible cheeses for every taste.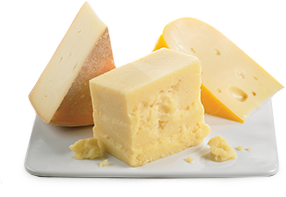 Mozzarella
Mozzarella is a rindless, Semi-soft pasta filata cheese. The name comes from the Italian verb "mozzare", which means "to cut".
Fresh
While the word "fresh" refers to a mode of manufacturing, it could equally be used to describe the taste and texture of Fresh cheeses.
Fox Hill Cheese House
Fox Hill Farm, a sixth-generation family farm nestled in the lush Annapolis Valley of Nova Scotia, is home to Fox Hill Cheese House. They plant the seed and grow the grass in order to use the...